Hughes Solicitors are delighted to make the latest edition of our newsletter Hughes News available to download and read online. You can catch up with the latest news from our team and get topical legal insights from our solicitors from the comfort of your own home.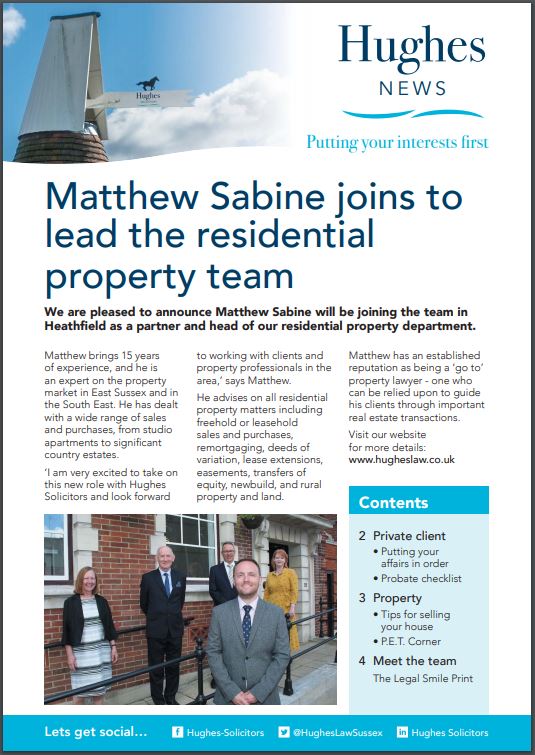 Within the newsletter you will find an introduction to Matthew Sabine who joins our residential property team in Heathfield, as well as some useful advice about planning for the future, probate, and ensuring your house sale goes as smoothly as possible.
In this issue:
Putting your affairs in order
Executor's probate checklist
3 tips for selling your house
P.E.T corner: introducing Claude and Louis
Click here to view the Hughes Solicitors summer 2020 newsletter.
If you would like more information on any legal matter, get in contact with our expert solicitors by phoning 01435 890 101, emailing info@hugheslaw.co.uk or completing our online enquiry form.
The contents of this article are for the purposes of general awareness only.  They do not purport to constitute legal or professional advice.  The law may have changed since this article was published.